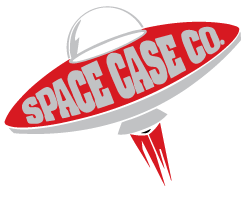 SPACE CASE COMPANY
Cases of any size, for every task, for any challenge.
Space Case Company is based in Sacramento, California, and serves clients across the country.
We manufacture custom-built road and flight cases. No job is too big – or too complicated. With nearly 30 years in business, we always take pride in our cases and our high level of customer satisfaction.
Space Case Difference
We start with the best materials. Our proprietary construction process ensures our cases are built with the utmost attention to detail and quality.
Our Styles Suit You
We cater to our clients by offering a variety of customizable case styles, with additional options like special latches, a rolling dolly, casters, partitioning – and much more.
We Cater to Our Customers
Whether you need cases built in bulk or a single custom order, we're dedicated to getting the job done right and on-time.
Your Fix Is In
Need a case repaired or modified? Chances are, we can fix it – even if we didn't originally manufacture it.
What do we build cases for?
It's a long list.
Aerospace
Computers
Musical Equipment
Amps and Effects Racks
Trade Show Displays
Audiovisual & Photo Equipment
Concert Lighting
Medical Equipment & Instruments
Athletic Equipment
...and More!